A Book for Animal Trainers (That Has Nothing to Do with Animal Training)
---
Susan G. Friedman, Ph.D., Laura VanArendonk Baugh and I are leading a book discussion at ClickerExpo 2020 about a book that, on the face of it, has nothing to do with dog training. Yet, this book can help make you a better trainer and help you extend positive reinforcement principles more fully into your work and life. It's outside the norm of what most of us read for our profession, it's a funny, engaging, and easy read, and we think there are important cross-connections between the book's subject and our own interests.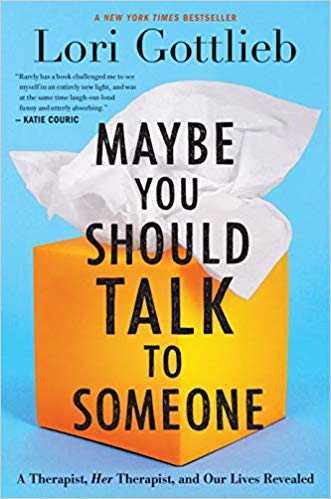 INSERT QUOTE HERE IF WE HAVE ONE WE WANT TO USE

This isn't a book that will help you refine the physical skills of training, give you practice in applying those skills (like ClickerExpo Labs), or hand you a new step-by-step process for being more efficient in, let's say, your obedience competition training.  Despite that, we think you should absolutely go ahead and read the book and come to the ClickerExpo Session where it's being discussed.
Let's Refresh
This Session is part of a series of courses being introduced this year to explore how to extend the use of  training principles from the animal realm into the human realm. In introducing those courses, recently I wrote,"We all know it's already a huge challenge working with animals to create lasting, predictable, and desired behavior while simultaneously strengthening the relationship with a "learner" and building that learner's confidence and joy. Throw in the complexities of working with humans or improving ourselves, and it's easy to understand how many of us struggle with crossing the threshold from effective trainer to effective teacher—or effective parent or effective co-worker or effective self-manager." 
It's a Jungle Out There
There are other professions that seek to help individuals create beneficial change, and among them is the field of clinical psychology. But practitioners in the two worlds of animal training and clinical psychology rarely cross and figure out what, and how much, they have in common.1 More often, the fields are set up to compete for all kinds of academic accolades and rare resources. And because "it's a jungle out there," it can be hard to find the sunlight.
When you read this book, you'll see that the tools and techniques that are used by practitioners in both fields overlap quite a bit. The words author Gottlieb employs to describe these tools and processes are often quite different from the words that trainers and behavior analysts use. But the applications used by both professions share principles (guides) and processes (procedures) as well as mechanistic (the mechanism by which it works) roots. There is so much "leaf cover" in the jungle that it can be hard to see these overlaps. Just because the academic jungle makes it difficult to bring together the learning from these disciplines, why should that stop us? 
How We Change
Maybe You Should Talk to Someone: A Therapist, Her Therapist, and Our Lives Revealed is by Lori Gottlieb, an engaging author with a journalism background and a degree in marriage and family counseling. The author takes us through her own therapy work as well as four client cases (Julie, Rita, John and Charlotte) struggling with problem behaviors.  In her note within the book, the author states that the book tackles a single question, "how do we change?" As trainers, we already have a way of looking at that same question. How different, or how similar, is Gottlieb's way? 
Connections Are Electric
Remember when you discovered that you could not just clicker train a dog but also a goldfish? Did you get goosebumps, like I did, when you saw the level of communication that was possible with a gorilla through marking and reinforcing? How did you feel when you realized that all (!) behavior is a mechanism by which we control outcomes!2 Haven't clients asked you if they can practice this with their spouses? These are the moments of discovery, of self-expansion,3 that make people feel especially alive. That's the experience we hope you get from this Session. 
You Don't Need to Be a Smarty-pants, Just A Curious Cat
We'll handle the heavy lifting. Well, actually, there is no heavy lifting because this book is light, funny, and engaging. We simply invite you to read, listen, and engage with the material ahead of time so that we are all warmed up for the discussion. We will all get the most from this 45-minute Session if each of us has read the book (you may feel a bit lost if you don't!). If you need more of an idea of what's in store, I've created a book discussion guide to get those connections going! 
We are looking forward to seeing you at ClickerExpo and at Inside Pages: A ClickerExpo Book Conversation, which takes place on Sunday at 3:45 pm in both Seattle<link to session description page> and Louisville<link to session description page>. Here's how to get the book. It's available for Kindle and Audible, and in softcover and hardcover.
_________________________________
1. Historically, and still today, in a great number of university settings, the fields of behavioral science and its application, applied behavior analysis, rarely intersect with the teaching that leads to other advanced psychology degrees like a PhD in clinical psychology. The study of behavior should be considered a natural science (in our world view) but rarely will you find it there. Psychology may sit under life sciences (as it does at UCLA). At Columbia Univeristy in NYC, neither program sits under life sciences, yet they are still separated. The graduate degree in applied behavioral analysis is under the School of Health and Behavior, while the PhD program in clinical psychology sits in its own department of Counseling & Clinical Psychology.

2. For more on this topic, see the ClickerExpo 2019 Video on Demand recording Please Sir May I Have Some More...
3. In a nutshell, self-expansion theory says that satisfaction with life is greatly increased if we engage in the activities, environments, and relationships where our sense of self expands. Self-expansion has been linked in literature to an enormous number of activities—learning something new, experiencing a new environment, or entering a new relationship—all activities that break the routine. For more information on this topic, see my Valentine's Day blog What's Love Got to Do with It?
Interested in other Sessions related to teaching others and using R+ in our lives? See my blog post The Human Touch: Extending Positive Reinforcement Skills.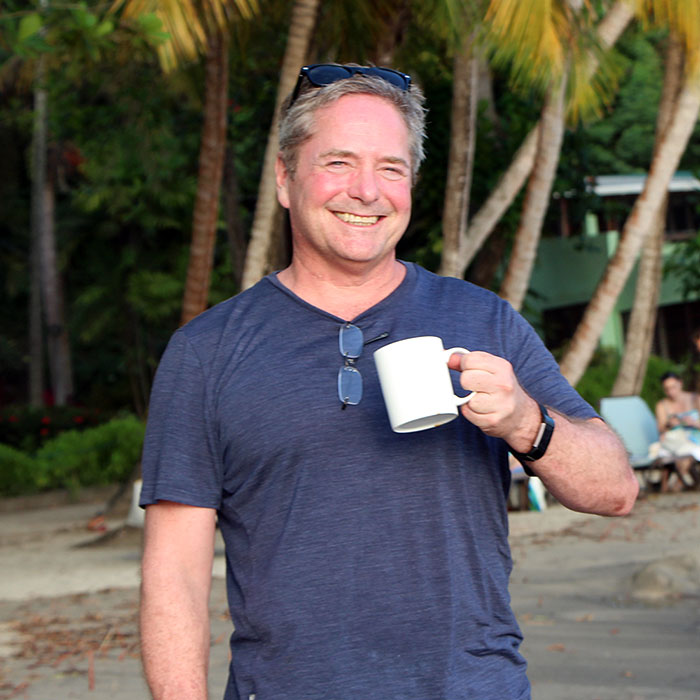 Aaron Clayton is the CEO of Karen Pryor Clicker Training (KPCT). He joined the company in 2001 and with Karen Pryor, and now with Ken Ramirez, has piloted the company's growth for over a decade and a half. He is a management executive with approximately 25 years of experience growing service-based businesses. Of all his experiences, Aaron's involvement with teaching and learning as the president of KPCT has been the most fun and reinforcing (pun intended!).