The Human Touch: Extending Positive Reinforcement Skills
---
The ability to create lasting, predictable, and desired behavior while simultaneously strengthening the relationship with a "learner" and building that learner's confidence and joy—this is what makes outcomes from effective positive reinforcement principles incredibly exciting and different from other teaching or training approaches. It's also hard to do.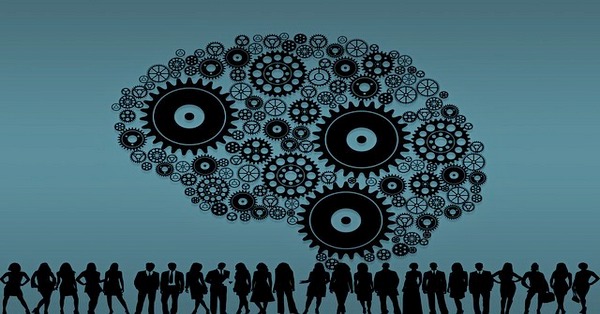 INSERT QUOTE HERE IF WE HAVE ONE WE WANT TO USE

It's challenging enough working just with animals to meet those criteria. Throw in the complexities of working with humans or improving ourselves, and it's easy to understand how many trainers struggle with crossing the threshold from effective trainer to effective teacher—or effective parent or effective co-worker or effective self-manager.
We want to make it easier. At ClickerExpo Seattle and Louisville, you'll find courses that tackle this challenge head-on, with more than 75 courses in total. Here is a sampling of my five favorite courses from this year's program, courses that will help you get the behavior you want while strengthening relationships and building confidence throughout the process. 
Note! This short list focuses on the courses outside the realm of teaching training to others, but ClickerExpo 2020 is chock-full of those, too. Here are the complete lists of courses on learning to teach training as well as human applications beyond teaching training.
1. How to Like Your Kids While Raising Them
There is little doubt that your children will grow up to become caring, contributing adults because you, their most influential models for adult behavior, work hard to be positive examples. However, these long-term goals can seem out of reach given the day-to-day stress and struggles of living and learning with children. From simple tasks like picking up toys to complex values like compassion for others, "good" kid behavior makes everything about parenting more exciting and enjoyable. In this presentation, the familiar principles and procedures of behavior and learning will be applied to the special case of training that we call parenting. Topics will include the ABCs of behavior, alternatives to punishment, the intrinsic vs. extrinsic reinforcer debate, why giving children the right kind of control matters, and how to stay in the role of mentor and ally.
2. Inside Pages: A ClickerExpo Book Conversation (Team Taught)
Join the discussion of the best-selling book Maybe You Should Talk to Someone by Lori Gottlieb. Gottlieb's book engagingly illuminates the triumphs and challenges of behavior change in humans through the discipline of human psychology and therapy practice. Her language, models, constructs, and solutions are both familiar and new. Can you pick out the tools that are similar to those used in our work? Are the skills that make Gottlieb effective the same or different than the tools that make us effective with clients? Are the behaviors Gottlieb is trying to help her clients with materially different from the behaviors we help clients with? Join Susan Friedman, Laura VanArendonk Baugh, and I for this team-taught Session that will help you expand your worldview. We invite you to read the book ahead of time to enrich the discussion and make your challenges and experiences relevant during the Q&A portion of the Session.
3. Training Light: Use Training Science to Help You Eat Smart, Lose Weight, Feel Great
The development of healthy habits is a struggle for many people, particularly habits around eating mindfully and maintaining a healthy weight. In aggregate, published statistics about successful sustainable weight loss deliver a consistent message; somewhere between 70% and 95% of people who try to lose weight and maintain the loss are not successful. Much of the food and weight loss industry wants people to believe that a lack of "willpower'' is the reason for failure. But that characterization is both inaccurate and counterproductive. Blaming willpower is not a science-based approach to the problem, and it blames the "learner" for failure. It ignores the evidence that the only reliable method of healthier living is one that is built on the science of behavior change.
Join me for this two-part Session focused on helping apply behavior-change science and clicker training principles to the goal behavior: making consistent healthy choices every day. Part 1 is a standalone Session. Part 2 will build on part 1. I think you'll be hungry to get started, and then hungry for more.
4. Mark My Words (Session and Learning Lab)
Training and behavior consulting work often takes place in emotionally charged situations. The stakes can be high, and clients may be upset, argumentative, or unpleasant. At times, these same characteristics describe colleagues and competitors as well. Even so, when you speak with challenging people, you can apply the core skills of careful observation, controlled emotionality, gradual shaping, and timely reinforcement of alternate behaviors. Kathy will examine a specific format for compassionate communication. Should you choose to extend "do no harm" to include verbal behavior, she will discuss key practical changes to support your commitment.
In the Lab, we'll go further. Let's say you aspire to be consistently and skillfully force-free speaking and writing to students, clients, and colleagues. You've resolved to learn more about compassionate communication techniques. But you face challenges: choosing easy criteria to ensure that you'll experience successes and finding places to practice your new habit. This is a situation all trainers know well! In this Lab, we'll work together using demos, role-playing, and games to explore ways to expand our verbal repertoires.
Lab Notes: There will be approximately 20 spots for participants. You may participate or you may attend as an observer. This Lab is for people; no need to bring your dogs—let them rest! The focus will be on trainer skills. To participate in this Lab, you are expected to attend the prerequisite Session. 
5. Brave Learning: Transform Training Stumbles into Training Success (Seattle Only)
Most people agree that positive reinforcement is a powerful teaching tool for animals, but we sometimes forget, or don't know, how to apply it to ourselves. Most R+ trainers work hard to be kind to their learners, but are not so kind to themselves when training sessions don't go as planned. Punishment inhibits behavior. The more punished we feel teaching our animals, due to gaps in skills or understanding, the less inspired we are going to be. Come learn how to bust out of the self-punishment rut and turn even the most difficult training sessions into fertile ground for growth.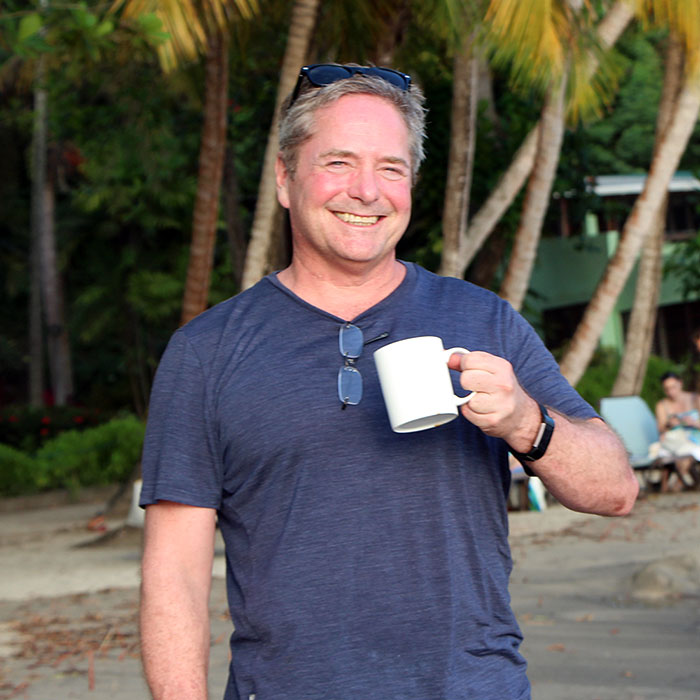 Aaron Clayton is the CEO of Karen Pryor Clicker Training (KPCT). He joined the company in 2001 and with Karen Pryor, and now with Ken Ramirez, has piloted the company's growth for over a decade and a half. He is a management executive with approximately 25 years of experience growing service-based businesses. Of all his experiences, Aaron's involvement with teaching and learning as the president of KPCT has been the most fun and reinforcing (pun intended!).