---
ClickerExpo is a new environment for many people and dogs. Here's how to enjoy the experience more, while making friends and helping others "the clicker way."
---
ClickerExpo is a new environment for many people and dogs. Here's how to enjoy the experience more, while making friends and helping others "the clicker way."
Should I Bring My Dog to ClickerExpo?
Bringing your dog to ClickerExpo is entirely your decision. With or without your dog, you'll have an incredible experience. Here are some things to think about:
What's best for your dog?
---
Dogs have long days at ClickerExpo, with most of the time spent indoors in close proximity to other dogs and with limited activity. Will your dog be comfortable and safe with others in this environment?
---
Some people learn best by listening, watching carefully, and absorbing. Others learn best if they can practice right then and there. If you fall in the latter category, you may get more out of ClickerExpo if you work with a dog in the Learning Labs.
---
Consider "sharing" a dog.
---
Come with a friend and bring one dog between you. There will be less management work for each of you—and it's fun and educational to work with an animal that you may not know so well.
You'll have plenty of company.
---
About a quarter of attendees come with their dogs, so you won't feel out of place no matter what you decide.
Should I Bring More Than One Dog?
We strongly discourage bringing multiple dogs to ClickerExpo. If you must do so, please take turns so that only one dog is with you at a time in the conference space. If you are accompanied by more than one dog, please do not let your dogs romp, play, or create a commotion with each other in the conference space and other indoor areas.
---
If you're bringing your dog to ClickerExpo for the first time (or even the fifth!), make sure to review this important information.
Please watch this video about dog safety at ClickerExpo!
SPECIAL NOTICE: KENTUCKIANA CLUSTER OF DOG SHOWS
Please be aware that the Kentuckiana Cluster of Dog Shows is taking place the same weekend as ClickerExpo. It will be held at the Kentucky Expo Center across the street from the venue and many participants of that event will be staying at the Crowne Plaza. 

This means there will be more dogs at the venue than there typically have been at ClickerExpo in the past. You will generally be able to discern fellow attendees from other hotel guests by their event badges.
---
Dogs must be quiet, under control, and leashed at all times.

Tend to your dog's needs before your own.  

Bring a water bowl with you to all Sessions and Labs.

To protect meeting room floors, dogs must be on a mat or pillow that you provide.

Keep your dog out of the aisles and pathways, and keep the area around your chair picked up and tidy.

If you are not signed up as a dog/handler team in Learning Labs, we ask that you leave your dog in your hotel room during Labs as they can be a distraction to working dogs.

Please do not crowd elevator doors waiting for the elevator with your dog. A dog getting off the elevator facing a large crowd when the doors open could result in unwanted confrontation.

Dominance-based training equipment such as choke chains and pinch collars are not permitted.
---
Giving your dog a rest?

Great idea! Make sure that your dog is crated in your hotel room when left unattended.

Happy and quiet dogs are a hotel's best friend.

If there is a noise complaint, you will be given one verbal warning by hotel staff. A second offense will result in the cancellation of your hotel room, and your dog deposit will not be refunded.

Pet deposits and fees

. Every hotel is different, so familiarize yourself with the hotel policy for pet deposits or fees before you make your reservation.

Upon check-in, please provide your mobile number

to the hotel so that you can be contacted about your dog if necessary.
---
Please report any dog manners problems to the ClickerExpo Registration Desk immediately so that we may address the problem.
---
Dogs are allowed to potty in the hotel's

designated

outdoor areas only.

You are responsible for cleaning up after your dog. Bring plenty of waste disposal bags or purchase bags at the ClickerExpo store.

Please dispose of dog waste in designated trash cans located in the potty break area

.

Do not dispose of dog waste in any cans at the entrance to the hotel or inside the hotel.

Please watch your dog carefully. Hotels have zero tolerance for urination or defecation inside the building. Any damage fees will be assessed by the hotel and fined directly to the individual responsible.

Report any violations to the ClickerExpo Registration Desk so that we may address the problem quickly.
---
We have found that both dogs and people can use a break away from the action, so we encourage you to dine without your dog. However, your dog may come to the meals offered by ClickerExpo (reception, breakfast, lunch and dinner), as long as the dog:


Fits under your seat or at your feet without disturbing others

Does not block aisles or passageways or paths

Sits quietly without disturbing other people or food areas

Keeps clear of buffet tables and food serving areas

Behaves in a manner that is consistent with other policies regarding dogs at ClickerExpo
Hotel policies and/or local laws prohibit your dog from eating with you at any of the hotel's restaurants (service dogs are allowed).
Any dog that is disruptive or behaves in an aggressive manner as determined by event staff will be requested to leave the room.
---
In addition to the essentials, we recommend: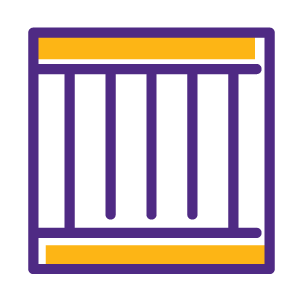 ---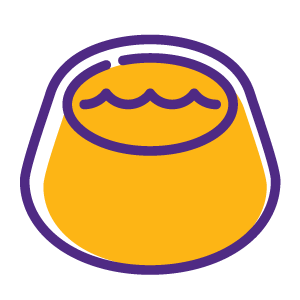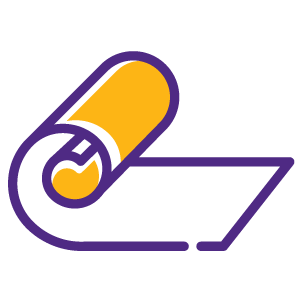 (For sessions)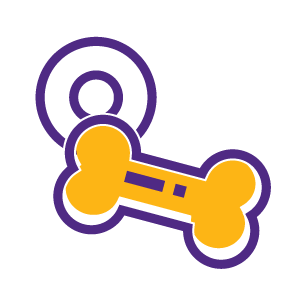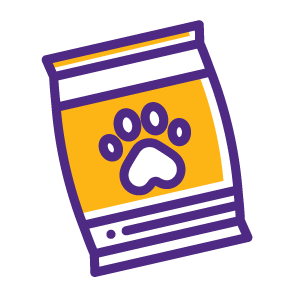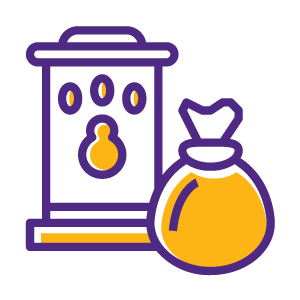 If your forget anything, we carry many items in the ClickerExpo Store.