THE LATEST FROM CLICKEREXPO
Videos
---
Get a taste of what you'll learn!
A nose work search often requires long-duration problem-solving in complex environments. How do you ensure the dog is always working toward the behavior he has practiced?...
Access to ClickerExpo - Anytime, Anywhere, on Any Device!
---
Won't make it to all the Sessions your want? Want to re-watch your favorites after the event? or get access to faculty expertise anytime from anywhere? Video On Demand is for you!
Attendees receive great savings on packages! Visit the Attendee Resource Center to learn more and make sure to add Video On Demand during registration.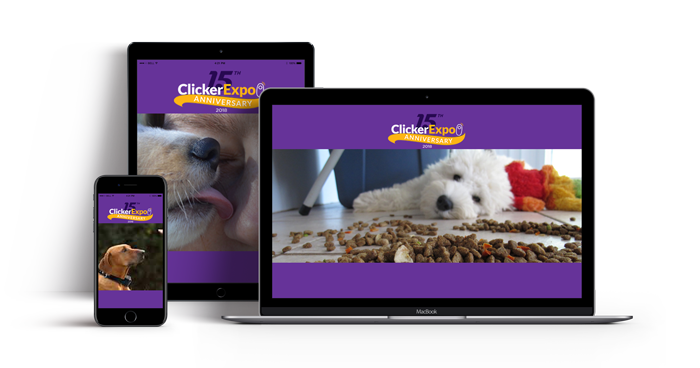 Didn't get enough of ClickerExpo 2018 or 2017? Check out all of our available streaming videos here.