---
Looking to connect with fellow attendees in advance of ClickerExpo?
Learn what to expect? Get tips on what to bring? Coordinate travel?
Click the links below!
Connect through our Facebook event for Winchester, UK and through Groups.io for Portland and Washington DC!
Please note: The Winchester, UK Facebook event is open to the public; not all members may be Luminos attendees.
Access to ClickerExpo on Any Device
Anytime, Anywhere with Video On Demand
---
Won't make it to all the Sessions you want at ClickerExpo Portland or Washington DC? Want to re-watch your favorites after Expo, or have access to faculty expertise anytime from anywhere? Video On Demand is for you!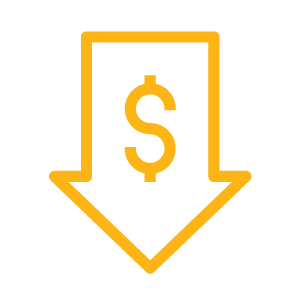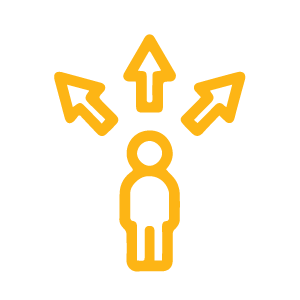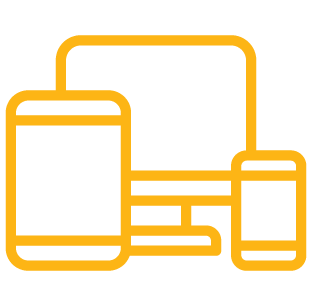 Any Device - Anytime, Anywhere
For the best pricing, add Video On Demand to your registration by Thursday, January 3, 2019 for Portland or by Thursday, February 28, 2019 for Washington DC!
Great-Access Pass (Forty+ Sessions)
Get Access to Every Available Recording from ClickerExpo 2019—At Least Forty Sessions, Guaranteed!
Just $4.98 per Session
FAQs about Video On Demand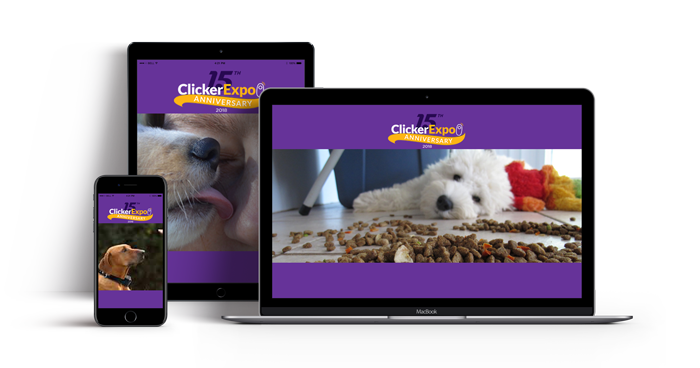 ExpoBuddies
Mentoring Program
---
Are you attending ClickerExpo for the first time and/or looking to expand your positive reinforcement training community? Or are you a regular ClickerExpo attendee willing to show a new attendee the ropes?
In 2019, we will be launching a new ExpoBuddies program, pairing ClickerExpo first-timers with more experienced ClickerExpo attendees for informal conversation and casual networking. Mentors may help the Mentee navigate the program, give the insider scoop on making the most of the event, and share lessons learned from infusing their training plans with the information gained at ClickerExpo.

Signing up is as easy as registering for the conference—just look for the ExpoBuddies option during online registration.
Forgot to sign up during registration? It's not too late! Email erinr@clickertraining.com.
Requests to participate will be accepted until:
November 26th for Portland

January 22nd for Washington DC
Please note that our ability to pair ExpoBuddies is limited; some applicants may be put on a waiting list.
In the weeks before the conference, we will share matches so that ExpoBuddies may contact each other by email before the conference begins.
What to Expect with ExpoBuddies
Please note that the views of all ExpoBuddies may not necessarily reflect the views of Karen Pryor Clicker Training. If you have any questions or concerns, please contact erinr@clickertraining.com.
---
Your Go-To Conference Resource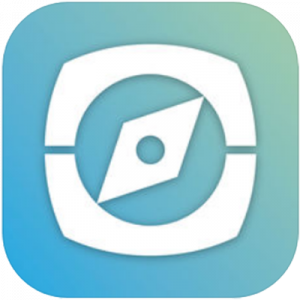 We've teamed up with CrowdCompass to build an app that will make your event experience as easy as can be. With our free mobile app, attendees will be able to:
Build a personalized schedule

Easily find the Labs and meals you registered for

Search by course level, topic or speaker

Set reminders before courses begin

Take notes in real time

Share on social media

Connect with attendees

Play games and win prizes

Stay in the know all weekend long

And so much more!
---
The mobile app will be available:
ClickerExpo Luminos - September 12, 2018

ClickerExpo Portland - December 19, 2019

ClickerExpo Washington DC - February 6, 2019
The mobile app is exclusively available to attendees.  Further information on how to access it will be sent by email.


Continuing Education Units
---
ClickerExpo Luminos has received CEU accreditation from the International Association of Animal Behavior Consultants (IAABC) and Karen Pryor Academy (KPA).
IAABC: 15.25 CEUs

Karen Pryor Academy: 15.25 CEUs 
---
---
In 2018, ClickerExpo received CEU accreditation from the Certification Council for Professional Dog Trainers (CCPDT), the International Association of Animal Behavior Consultants (IAABC), the American Association of Veterinary State Boards (RACE), and Karen Pryor Academy (KPA).
Stay tuned for 2019 CEU information!
Session Notes—Coming Soon!
---
Complimentary versions of Session presentations will be available approximately 1 month before the conference.